The other day, my alarm went off at 4:50 am. Instead of jumping up immediately and hustling to the gym, I reached for my phone, and opened the NY Times. "The Sexism That Led to The Elizabeth Holmes Trial" grabbed me.
Huh! Ellen Pao's opinion piece addresses a topic I've written about here: women who rise to the top aren't afforded the same Hero's Journey enjoyed by their male peers.
Pao lays out a case. She describes male founders whose companies have caused loss of lives, and other demonstrable harms. Said things that weren't true. Created inhospitable workplaces. Some still lead their organizations. Soft landings enabled others to begin the standard Hero's Journey redemption arc.
Pao does not argue that Holmes should avoid justice. But that her male peers should be held to the same standard.
Refreshing, I thought. Then I went to the gym. Later, I was surprised to see the article getting hate on Twitter. I don't mean from men's rights activists, but from women.
A woman in STEM tweeted that Holmes had made it worse for other women seeking funding. Ugh, but probably fair. Others expressed that endangering people's health meant that Holmes was worse. Had they read the article?
Ultimately the Times changed their headline, to "The Elizabeth Holmes Trial Is a Wake-Up Call for Sexism in Tech." (Lol maybe they had just been A/B testing it on us.) Indeed, sentiment seemed to have tilted to more thoughtful responses; the cacophony had been joined by people who seemed to have actually read Pao's piece.
We need to push the conversation further.  Dear media, after Theranos, will you ask better questions?
What dynamics make it sensible to invest in companies led by people with limited leadership experience?
What other VC-backed science-y, health-ey startups bear closer examination? (I'm looking at you, so-called femtech, online-therapy, and nutrition-related startups.)
What's up with VCs investing in founder-controlled companies?
And, on sexism.  Yes please, take the spirit of Pao's opinion piece into your reported pieces.  
For Theranos, how about more focus on the allegedly criminal acts at hand, and less on Holmes' mystical power over powerful older men?  
John Carreyrou: Easily half of the prospective jurors had read stories about the case, or seen TV segments about it, or heard radio segments, or watched one of the documentaries, and some had read my book.

Leah Feder: None of them was picked. In the end, the selection process resulted in a jury that has a disproportionate number of older white men, which, as Carreyrou pointed out to Brooke when they spoke back in 2018, is a demographic that Holmes has a track record of winning over to her cause.

John Carreyrou: The first one was Channing Robertson, her engineering school professor when she dropped out of Stanford, and he helped give her credibility when she was just a teenager.

On the Media, The Trial of Elizabeth Holmes, September 15, 2021
Also, let's flip the question.  Which young men are currently holding older investor-class men in "thrall?"? Why do some powerful older men stink, apparently, at due diligence?
As storytellers, the media creates and reproduces the Failure-Redemption Story Arc. Who's responsible to make room in this story for people who are not white dudes?
Because what we see out there has a power to expand, limit, help, and/or harm how we see ourselves, and how we go about making a living.
---
Gearing up for performance reviews?  My interactive program to prep for reviews starts October 1. Join me!
---
Maybe 5 years ago, my sister took me to visit a friend in suburban Chicago. The garage of her 5 bedroom house had been converted to a showroom. We each left with a pair of free "buttery" leggings. Pretty sure my sister bought some.
I gave those leggings away. Today, I'm slightly embarrassed to have already consumed all 4.0 hours of LuLaRich, an addition – if incomplete – to what I might call True Cult Media.

I hold a mental Venn diagram between "startup culture," MLMs, and actual cults; it's informed by my own cult-adjacent NYC yoga experiences in the 00s and early '10s. (Someone I once knew in-more-than-passing is rumored to be earning millions selling essential oils. Of course.)
LuLaRich offers up girlbosses, Entrepreneurs, glimpses of Simon Sinek, and also writhing crowds chanting "When I say Lula, you say Roe! Lula!" "Roe!"
I think I've seen this somewhere...
---
Thank you for inviting me to your inbox! This is one of my Sunday morning Warm Takes, which are lightly-edited, thoughty (lol imo,) brief pieces on something I'm ruminating on. Later, I'll correct some of the typos and incomplete thoughts that I may find – or that you may kindly let me know about – over on the internet.
If you missed my last piece, where I gave mind-numbing details of my move to what will hopefully be my last newsletter provider, ever, maybe you wanna skip it. One punch line is: the subscriber data I could convert in the move was very limited by the tech. So I've lowered the subscription price, for now, to enable early supporting members who wish to resubscribe to do so at the lowest "grandmothered" rate. If you've thought about supporting On Management, climb aboard!
I'm still moving in here, and there are still things to fix. But mostly, yay. Many thanks to all of you for reading, sharing, and sending me your questions, comments, critique and more.
May you and your loved ones be safe, healthy, and free.
---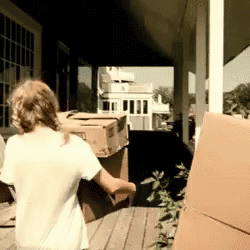 ---