Warm Take: Female Confounders. December 20, 2020
"..,A celebrity profile often works somewhat similarly: the celebrity has something new to promote..." Anne Helen Petersen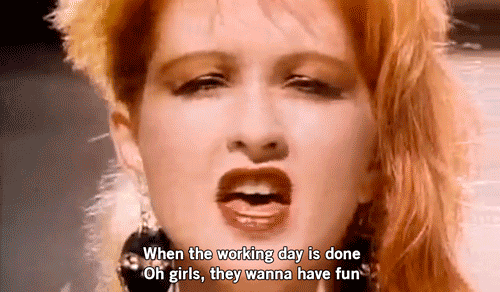 This went out via email to supporting members of On Management on December 20, 2020.  I un-paywalled it on January 24, 2021.  You may subscribe here.
It was just a photo, in an article, on a tech heavy media website.
It was also an ad, a brand asset, an artifact, a stock photo for an era. "We're committed to Our Culture. Here's proof: our new Chief People Officer!" Chic and poised, she was also posed —  descending a staircase in a designy Silicon Valley office, circa 2017.
Later, after the company became tech's scandale du jour, she resigned. The photo resurfaced. Seeing this, I told a startup HR VP in my circle, "Never let them talk you into a fashion-y photo shoot."
One of journalist Anne Helen Petersen's beats has been celebrity media. Here's what she says about the "celebrity profile."

Tech media crowns tech celebrities. Like the Female Founder.
Her celebrity profile is boilerplate. She's in her late 20s or early 30s. An ex-consultant, banker, and/or Ivy League alum. She's killing it at the helm of an investor-funded company — maybe while also looking good, being a mom, or both.
Her Linked In profile, though, likely shows that she lacks deep executive experience.  As one would, after only a few years in the workforce.
The relative youth of many startup founders goes against the business case for investing, says Harvard Business Review in Research: The Average Age of a Successful Startup Founder Is 45.
While it feels like the Female Founder is everywhere, she's actually rare.
Female-founded companies in 2019 got 2.7% of venture capital funding, for a total of $3.54 billion, according to data from PitchBook. Meanwhile, WeWork got a lifeline of at least $5 billion during the same period. (Another 11.5% of the year's total funding went to mixed-gender founding teams.)

Female founders got more funding than ever in 2019. But still less than WeWork took in, Emma Hinchliffe in Fortune, March 2,2020.
So why does the Female Founder's media presence outweigh her statistical existence?
Yes, per Petersen's view, these founders think they're selling. The media wants attention and revenue.  Some investors want to project their own Diversity! commitments.
These profiles also function as a setup for later stories about downfall.
Shot and chaser.
Maria Aspan recently wrote about whether women are disproportionately, well, failing, in Fortune's Female founders under fire: Are women in the startup world being unfairly targeted?
Among other things, Aspan points out that Fortune is on both sides of this trade.
Aspan's article is worth reading, along with several companion pieces from what I guess is the women's beat at Fortune. It's like a review article that's complementary to my thoughts about The Heroine's Journey. So yay for that.
As this is a Sunday morning Warm Take, I won't dig terribly deep. But one notable position: that being fired from your startup is bad; that it's kind of uniquely bad. That some founders who have transgressed, and still have their jobs, deserve to be fired — and indeed, that leaving, at all, is a punishment.
Imo, they haven't gotten to the more compelling and important story.
If a startup survives and grows, it's fairly typical for founders to move on.
So being forced out is not the story. It's what a company founder is left to work with.
Travis Kalanick and Adam Neumann are quintessential. Both left their companies with bankrolls.  More important to their respective futures:  neither has been publicly and completely de-platformed.
Travis raised $700 million for his post-Uber venture. Neumann is still getting compliments from Softbank's Masayoshi Son.
Mr. Neumann also made mistakes, Mr. Son said, but "I'm a big believer that he will be successful, and that he has learned a lot from his prior life."

Masayoshi Son has some regrets.  New York Times Dealbook Online Summit, November 18, 2020
Contrast this coverage with portrayal of post-firing Female Founders working in smaller roles, and psychologically bruised. Or, as stay-at-home moms. (NB:  not an easy job.)
Many in the overwhelmingly white and male cohort of fired startup founders are positioned for positive future success.
Some start new companies, funded by prior backers. Others become investors, write books, get paid as speakers.  Run for office.  Maybe, with wise stewardship, their assets are sufficient to become generational wealth.
Their post-startup celebrity profile is a story of reinvention, or redemption.
In other words, they leave with careers. They're still platformed.
"…while some of the women who have left their CEO roles in the past 18 months have rejoined their companies in some less influential form, none have yet moved on to their next big thing.

And none would speak on the record, expressing fear and fragility about how closely they now know they're being watched…"

Female founders under fire: Are women in the startup world being unfairly targeted?  Maria Aspan in Fortune, December 3 2020.
Time will tell whether these women have been deplatformed.
For now, they've lost even their voices.
---
I'm interested in the work that Maria Aspan, Emma Hinchliffe and their co-workers are doing at Fortune.  

Though this may belong in the land of "you shoulda let the journalist write their own headline," here's a new-ish look for business/tech media:
…Black and Latinx women combined received just 0.64% of total venture capital investment between 2018 and 2019, for a total of $3.1 billion; 0.27% went to Black women and 0.37% went to Latinas.

The number of Black female founders who have raised more than $1 million has nearly tripled since 2018, Emma Hinchliffe in Fortune, December 2, 2020.
My Warm Take this week was inspired by a woman of color who tweeted about hostile environments being created in some of these early stage businesses.  (She has since deleted her tweet, so I won't cite her.)
Earlier this year I wrote about Elizabeth Wetmore's novel Valentine (library) (Bookshop) a novel that told of the dysfunctional efforts of white women and women of color who attempted to support — and to silence —  a young woman of color after she was assaulted.
There is similar dysfunction at play in and across our organizations and communities. Including funding mechanisms that favor white men, whether one is seeking access to credit, or VC investment.

Nobody will end sexism and racism by attempting to solve them individually, in isolation. They're factors in a linear algebra of awfulness.
Hewing to existing norms has only gotten us this far.
---
The Broadsheet is Fortune's newsletter about women. I subscribe, though I don't get to it every time. Here's December 3, 2020's Are female founders being unfairly targeted? which serves as a linky intro to Aspan's feature, Female founders under fire: Are women in the startup world being unfairly targeted?

Why the power to change the female-founder double standard rests with VCs, also by Maria Aspan, holds onto "fire the men, too" as a solution to hostile environments in early stage companies.

Imo though explicit racism and sexism may be present, that's not the whole problem.  Inexperience and immaturity are also factors.

You can hand a 6-figure check and a coach to someone who has never worked in a functional organization, and let them start a company. I wouldn't expect a low-drama outcome. (Nor would I jump to encourage a young person in my family/mentorship circles to work there.)

This morning, I listened to An Examination of 'Caliphate.'  It' a brief intro to how a New York Times podcast turned out to be not-quite-up-to-snuff. I was entranced by the original podcast when it came out, and am fascinated by the internal investigation. Relevant also to coverage of Theranos, WeWork, Female Founders, etc.
---
This is a Warm Take, polished this Sunday morning after a few false starts during an exhausting month of — among other things — being an unqualified and the only available "general contractor" for some unfortunately un-put-offable renovations at my parents' house. Hopefully I've banished most typos, bad edits and other blatant issues.

Thank you so much for offering your financial and moral support for this corner of my business, always meaningful and even more so during this challenging year.  

And as always, I love to get your questions, comments, challenges, and thinking on this or anything else related to the workplace and managing people.
May you, your loved ones, and your families be safe, healthy and free. And when we all look back in December 2021, may we all be having a very different and better experience.

All my best,
P.S. If you're reading this on the internet, I've gone through and edited it again, probably more than once, since it landed in people's in-boxes as a newsletter.  A slightly warmer take, with fewer typos and errors.
---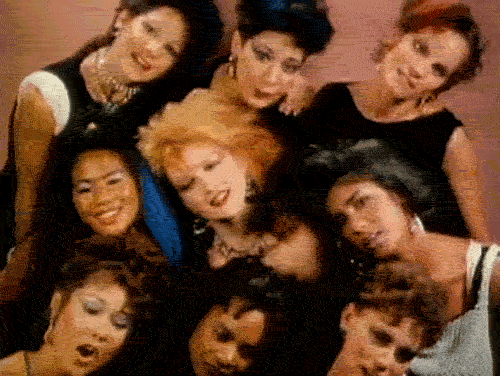 Hmmm.
---