Burnt(Out) Offerings: Members Only #8
I unpaywalled this post on 1/29/23, and for now it's out here more or less as originally published. Sadly, the tweets way back in 2018 I quoted are not rendering here; thanks Elon. There may be broken links. I may go back and fix them and make other edits.
This time, a burnout antidote to consider implementing in your workplace, more rumination on a popular management book, current events commentary, and a few good things to read.
And a warm and excited welcome to new supporting members.  Thank you so much for your endorsement, and for joining us here.
---
Raggedy Ann(e) and Andy
My slow-read of Andrew Grove's High Output Management continues.  To recap the project:  I'm reading 50 pages at a time.   This time, pages 150 - 200.
(pp. 1-50.) (pp. 51-100.) (pp.101-150)
I'm trying to see if a management book from the 1980s makes sense in today's workplace.  And, why is this book being celebrated today, especially in tech?
Last time, I had come around to appreciating Grove's humility and ability to communicate complex subjects in brief, dense chapters.
Grove starts this section of High Output Management with thoughts on human motivation.
My reaction was, meh.  And to remember Austen Kleon's point:  all advice is autobiographical.
That said, having managed people for decades, Grove has mental models that have worked for him.
So do I.  I'm not here to tell you that mental models are bad.
That said, mine don't look like this: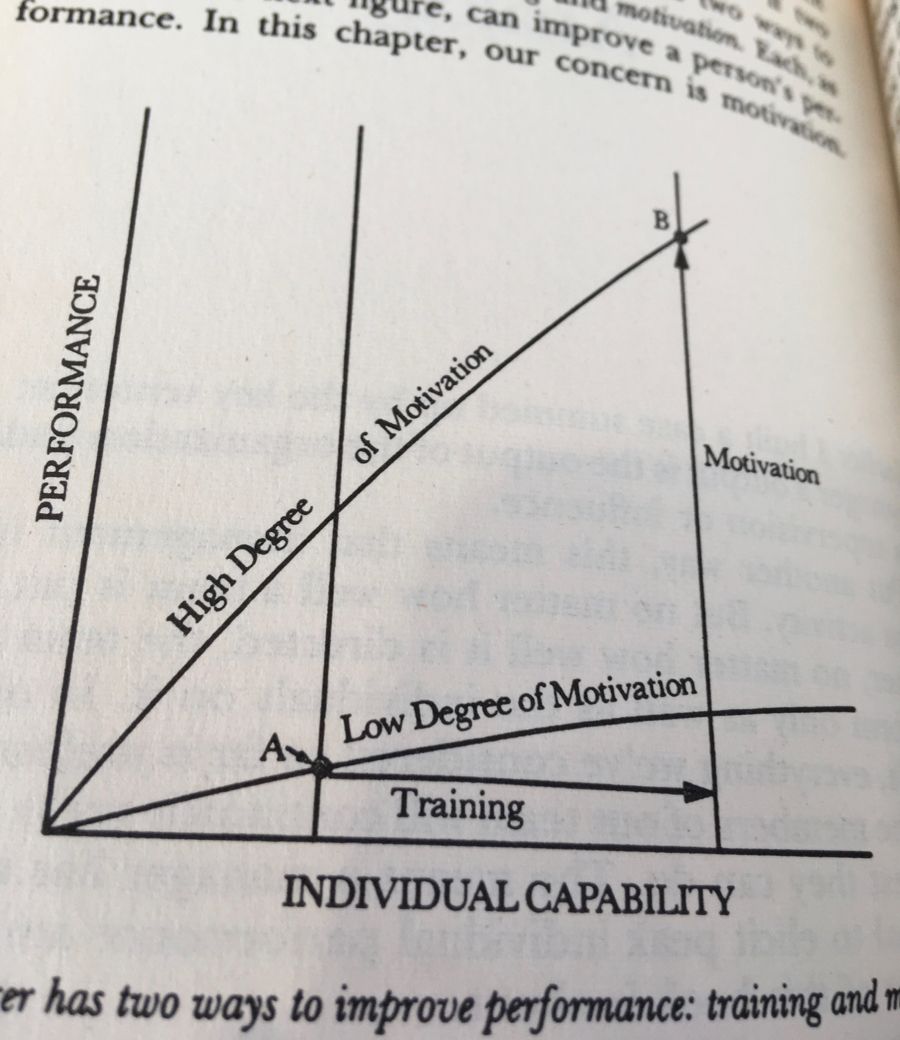 IMO, a mental model can be a square peg.  At best, it's a hypothesis.
Mental models are fine, as long as you know when you're using them.
Grove moves on to Maslow's hierarchy and sports teams.  More meh.
So I was in full "meh" when I got to chapters 12 and 13.
Then, Grove took a satisfying turn.  IMO.
Chapter 12, "Task Relevant Maturity," points out that human beings develop in our roles, over time.  Performance is not a fixed attribute.
So, when you transfer your best salesperson to plant management, they will reach a high level of performance only over time.
And yet, you should make this transfer.
It's a developmental opportunity and a reward for achievement.  One that sets an example for others in the organization.
Chapter 13, on performance evaluation, is just plain good.  Many, many things I've found to be true as a manager (and as a consultant) can be found in this brief, dense chapter.
Grove's view is that the performance review is one of the most effective tools you can use to help employees to do a better job;  writing an employee's review is worthy of your time and care.
When I read this, I nearly broke into song.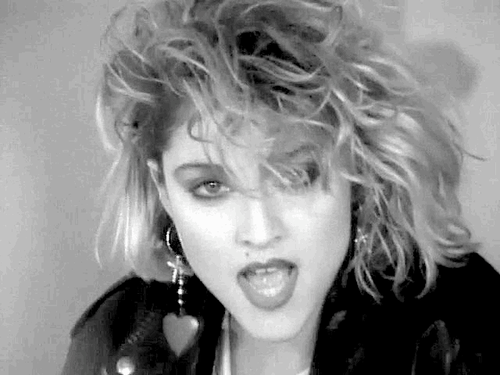 Grove urges managers to leave your personal discomfort behind, and optimize reviews for the employee.
Notably, don't pretend to be in a position of equal power.  And, tell the truth about how they can improve their performance.  Even when it's a hard truth.
Surprisingly, Grove does not get terribly specific about how to set goals.  He says,
"To make an assessment less difficult, a supervisor should clarify in his own mind in advance what it is that he expects from a subordinate and then attempt to judge whether he performed to expectations.  The biggest problem with most reviews is that we don't usually define what it is that we want from our subordinates, and, as noted earlier, if we don't know what we want, we are surely not going to get it."
Maybe Andy doesn't address setting goals because the practice was so imbued in corporate life back then that he assumed that the reader understood?
I'll come back to that.
In the 1980s when Grove was writing, the corporate pipeline for executive roles was filled with general managers, people whose skills were developed as they rotated through a range of roles, often in formal training programs.
My work today is mostly with early-stage organizations, and I don't often see executives or managers planning an employee's development over a period of years.
(Also, I'm brought into organizations for reasons that shape what I'm seeing.)
That said, my perception of larger organizations today is that training programs and extended periods of development are less of a norm than they once were.
What do you see?
Andy wrote High Output Management not long before I started learning many of the values and skills he describes, from people who were his contemporaries.  I've thought about this a lot.
Some of what Andy offers is enduring, and some is context-specific and not broadly useful.
Andy views a manager's work as essential and difficult, and management as worthy of study.  For this reason alone, I'm starting to feel glad that High Output Management is being read today.
Next time, I should be finishing off the book!
---
Is it the Year of the Woman?  Again?  Or yet?
So, I had some 2018 health goals, which I met.  I gained core strength, upped my cardio and strength game, dropped some weight.
So, with this experience and with great respect, I look at Nancy Pelosi and think, "When I'm 78, will I be required to look that good to be considered effective?  What will I have to do to be in that kind of shape?"
Then, I want to eat a pint of Ben & Jerry's, preferably Rocky Road, and take a nap.

And how about Bernie and his cohort, who seem to get a bit of a pass?
While The New York Times roared that Pelosi, Glenn Close, and Susan Zirinsky represent the ascendency of powerful (older) women, ProPublica posted a story that echoes what I see in experiences of my peers:
"A new data analysis by ProPublica and the Urban Institute shows more than half of older U.S. workers are pushed out of longtime jobs before they choose to retire."

If You're Over 50, Chances Are the Decision to Leave a Job Won't be Yours, Peter Gosselin at ProPublica
What's the age distribution in your organization?  On your team?
Zirinsky, the new president at CBS News, has been "a fixture" at CBS for 46 years.
My jaded observation:  Susan Zirinsky co-existed and (apparently) thrived in a power structure that enabled Les Moonves, Charlie Rose, and Jeff Fager.
In a deeply flawed institution, institutional knowledge can part of the problem.
This will be one to watch.
---
My Medium-Warm Take on the Burnout Discussion
The exhaustion experienced in burnout combines an intense yearning for this state of completion with the tormenting sense that it cannot be attained, that there is always some demand or anxiety or distraction which can't be silenced.  

Josh Cohen, Minds turned to ash at 1843 Magazine
"To adult" is to complete your to-do list — but everything goes on the list, and the list never ends.

Anne Helen Petersen, How Millennials Became The Burnout Generation at Buzzfeed
Buzzfeed cornered the market on burnout last week, via Anne Helen Petersen's epic article, and many responses it inspired.
In the midst of it all on Twitter, Anne Helen sought home storage advice, which I couldn't decode:  was this a joke?  Or heartbreakingly meta?
What can you do about burnout on your team?
I resist the notion that managers should try to make employees happy.
For starters, when we try to be responsible for someone else's internal state, some might call it co-dependency.
Our powers are limited.
We can, however, look at the conditions we're creating.
I've often said that the central drama of the workplace is when a manager and someone on their team fail to agree on the job to be done.
Five years ago I might have called this problem a communication failure.
Today, over and over, I encounter managers who do not set goals for themselves, or for their team members.
Companies sometimes pay me to work with managers to help them to improve their skills.  Sometimes even to help them to set goals.
It has been surprising (and not in a delightful way) to see the ways that people resist fulfilling this core management responsibility.
Managers have their #reasons.  The following are actual things I've seen and been told.
They don't believe in goals
They do not know how to set goals
They nod, say ok, and return to our next meeting without the goals they promised to draft
Some have shared that setting goals somehow belittles their team members
I mean.
In the absence of goals, we're just operating from an unending to-do list, "an amorphous blob of undoability."
If you agree with the causes of burnout Petersen cites, you can help people to avoid (work) burnout by creating some clarity in your expectations.
IMO, one of the best simplest and most elegant tools you can use is the SMART framework.
I'm currently taking a master's swim workshop, led by an experienced coach.  I wanted to work on my form.
Another woman in the group, Alison, is a cyclist and runner.  She enrolled because she had signed up for a mini-triathalon this summer.
First, though, she needed to learn to swim.  Starting by learning how to put her face in the water.
That's how you set, and meet, a goal!  Her starting point is a SMART goal:  complete a triathalon in the summer of 2019.
When Alison finishes her triathalon, she'll be done.  She will have succeeded.
Maybe she'll follow it up by competing in master's swim meets.  Or by deciding that she never has to do that again!
When you give shape to the boundaries around the work, your people can sometimes have the same feeling of completion.
And, you can, too.  As Andy Grove also points out, your people's performance is your performance.
(For more on working with SMART goals, scroll down for a link to download my brief guides for managers.)
---
I have an adjacent hypothesis on burnout.  It comes from personal experience and observation:  pressure to over-identify with an organizational mission can lead to burnout, too.
In my view, taking time to articulate your own mission is an antidote.
There are many resources out there on crafting a personal mission statement.  These days I'm recommending Get Your Life, a pithy and straightforward guide by Dr. Norissa Williams.
Also, should you create workplace stress-management programs*, hoping they'll forestall or remedy burnout?
IMO, if you're simply giving people one more activity (Wellness!) they're supposed to fit into the workweek….no.

---
NB
Maybe I'll turn out to be wrong, but I'm (still) skeptical about an Uber IPO this year.  Am I reading too much into this recent WSJ piece?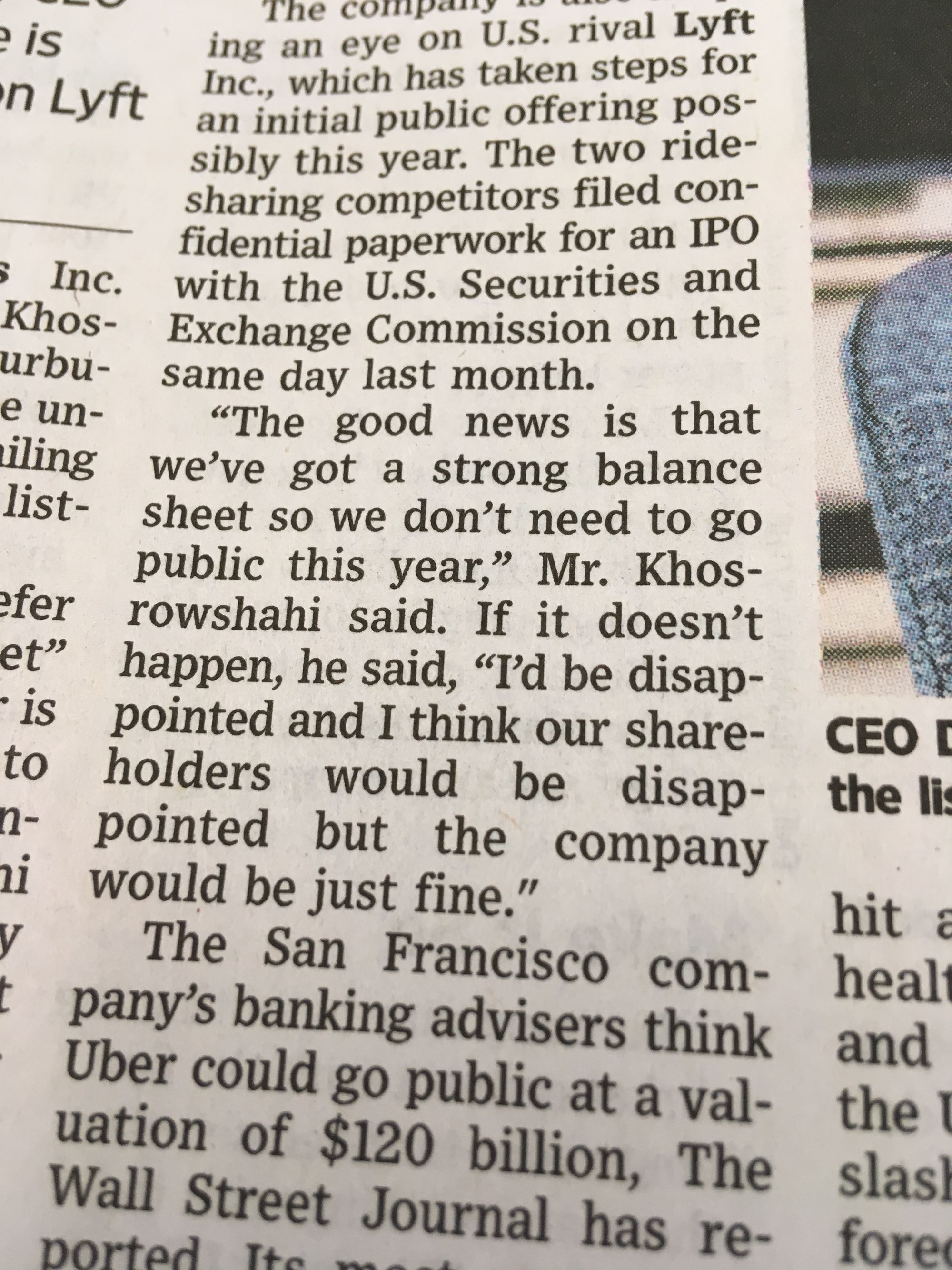 And, hello WeWork, I mean, The We Company — really?
The We Company's guiding mission will be to elevate the world's consciousness. Living a conscious life means choosing to live proactively and with purpose. It means being a student of life, for life, where we accept that we are always growing and in a constant state of self-discovery, self-growth, and change," the company's founders said in a blog post Tuesday.

WeWork is rebranding, and SoftBank ups its investment by $2 billion, by Sara Salinas and Diedre Bosa at CNBC
This one is going to be kinda hard for employees to parse.  And I'm pretty sure that many customers would be ok with clean, safe, professional office space…
---
Office Hours and Manager Guides
Office Hours are Thursday, January 17.  Talk to me about anything workplace, via Zoom!  Sign up here by Wednesday am, and I'll send you (very brief) prep questions.

Also, I didn't do the greatest job of picking this month's date.  I'll also open up some spots the following Thursday, January 24.  Send me a note if 1/24 works better for you.


I'm no Andy Grove, but I did write some things about using the SMART framework to set goals.  My super-simple guides for new managers cover performance reviews and 1:1 meetings, and I recently revised them both.

Don't buy them.

You will find the guides, free and downloadable at this Dropbox link.
---
Links
"Women caught in misconduct were 20 percent more likely to be fired and 30 percent less likely to find new employment in the financial services industry, reports new research by Mark Egan and colleagues."  (Also, African American men.)  Women Receive Harsher Punishment at Work Than Men, at Harvard Business School's Working Knowledge.  


I addressed "happiness at work" in my September, 2016 newsletter.  


Saying "no" is an acquired taste. If you want to get the important things done, it's a skill to hone.  Focus Amidst the Chaos is the latest episode of one of my favorite podcasts, The Broad Experience, featuring writer and cartoon artist Jessica Abel.


The WSJ has a new AI beat/newsletter.  "Human Capital" will be one of the recurring topics.
---
Thank you so much for paying to read my newsletter, and for your attention.   If there's something you'd like for me to address here, please let me know.
I also appreciate your public and private endorsements that are helping to spread the word about On Management.  Thank you.
Many thanks, Steve and Jane, for your tweets.
Happy New Year,
---
ICYMI
---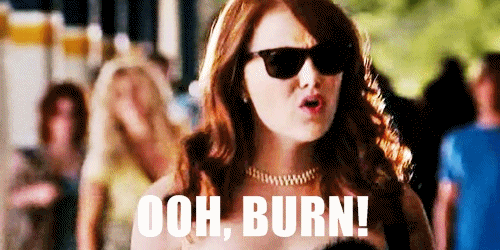 ---