Summer Reading 2021: On Management #47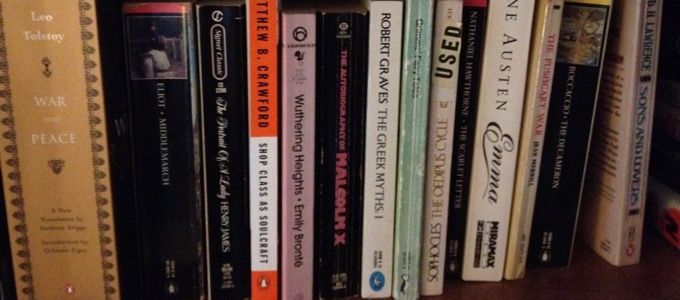 On Management's About page disappeared from the internet when I changed newsletter services. This gave me the opportunity to consider how my goals have expanded since 2015, when I started the newsletter.
People management is still at the heart of my work. Also:
How our own actions operate as part of a whole; our good intentions are not enough.
How storytelling in business media operates on behalf of the entrenched; the Hero's Journey has a strong redemption arc that many Heroines just don't get.
Writing for a particular reader, someone curious and critical.  A reader wrote that she had wanted to take a red pen to the HBR article I had critiqued in a recent Warm Take.  I had actually considered sharing an annotated PDF, highlighting my concerns and questions about the article, albeit in blue.  Victory!
I'm not interested in sharing links you'll find in other newsletters.  I'm angry and hopeful about changes and non-changes I've seen in my decades at work, and that comes through, too.
My Hot Lady of a Certain Age Summer includes many cups of coffee, and a stack of books that nods to all of this and a bit more.
Enjoy.  If you like it, please share it with a like-minded friend, or somewhere on social media.  If it's not for you, scroll on down to unsubscribe.  I'm not for everyone.
Thank you for inviting me to your inbox.
---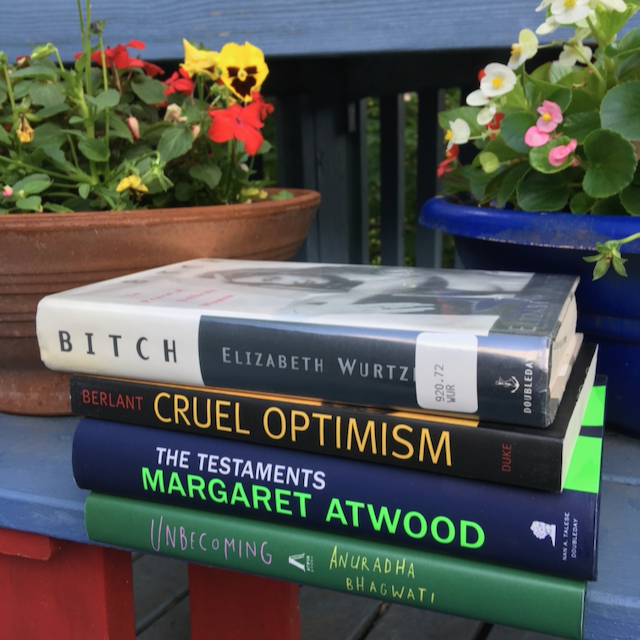 ---
The phrase "summer reading" evokes girl detectives of my childhood, Nancy Drew and Trixie Belden.  Not to mention Harriet the Spy.
Miss Marple, Tuppence Beresford, and Harriet Vane traveled with me in my teens and into my early 20s, joined by Kinsey Millhone and VI Warshawski.
A recent move may have unearthed VHS tapes my mom and I made in 90s, when PBS broadcast Prime Suspect in the US. Helen Mirren's Jane Tennyson endured so much in the office — while I was enduring at the office.  (I can toss the tapes, as it's streaming).  Millhone and Warshawshki's one-woman businesses are imprinted on me, too.
And yet, the calls are coming from inside the house.  Crime-solving as entertainment reflects an American obsession with crime and jailing people.  Mostly people of color.  I'm obsessed with the thought that my mystery habit is one way I'm complicit.
I felt a pang of recognition in Alice Bolin's view of how true crime might function.
It does feel like a shame that so many resources are going to create slick, smart true crime that asks the wrong questions, focusing our energy on individual stories instead of the systemic problems they represent. But in truth, this is is probably a feature, not a bug. I suspect the new true-crime obsession has something to do with the massive, terrifying problems we face as a society: government corruption, mass violence, corporate greed, income inequality, police brutality, environmental degradation, human-rights violations. These are large-scale crimes whose resolutions, though not mysterious, are also not forthcoming. Focusing on one case, bearing down on its minutia and discovering who is to blame, serves as both an escape and a means of feeling in control, giving us an arena where justice is possible.

The Ethical Dilemma of Highbrow True Crime by Alice Bolin.
The best mysteries are novels of manners, and many delve into workplace relationships, and how bureaucracies operate.
Maybe the worlds in these books give me comfort.  Women solve problems and survive workplaces.  And sometimes, women who couldn't survive traditional workplaces, like VI Warshawski and Kinsey Millhone, manage to make their way in the world, too.
---
Reading
Here's my mixed-up, I mean eclectic, stack of books for the summer.  One from the library.  Others are embarrassingly long-unread books I unboxed post-move.  (Super-embarrassingly, a book by a friend was in that box.)
Bitch:  In Praise of Difficult Women.  (library) (Bookshop) Elizabeth Wurtzel was a uniquely 90s NYC lit-girl.  Her Heroine's Journey included depression, brilliance, a genre-creating memoir, haters, addiction, and mid-career trip to law school.  After she died last year, too young, I wrote about why I had not read more of her work when we were both young New Yorkers, and vowed to dive in.
Cruel Optimism.  (library) (Bookshop ) I picked this up after reading a New Yorker article about author Lauren Berlant that evoked themes I saw in the NYC startup community, which has operated unders some flawed promises about work's pivotal place in our personal development.
The Testaments.  (library) (Bookshop) The day it came out, I purchased Margaret Atwood's follow-up to The Handmaid's Tale in an indie bookstore.  Seriously, yes, I have not read what I expect to be essential feminist fiction.
Unbecoming:  A Memoir of Disobedience.(library) (Bookshop) Former US Marine Anuradha Bhagwati's memoir addresses injustice and abuse in a very particular workplace.  After leaving the USMC, Anu founded Service Women's Action Network, a leading advocate for changing how the military handles sexual assault cases in its ranks, and which jobs are open to women.
---
Re-reading
Bridget Jones's Diaries.  (library) (Bookshop) It's the 25th anniversary of Helen Fielding's classic, and it's been 20 years since the film premiered.  Apparently there has been a feminist reappraisal of the struggles of a woman at work, in life, and of course love.  Rom-coms aren't my jam.  We'll see.
The Pushcart War.  (library) (Bookshop) I'm planning a road trip with an 11 year old who shares my love for audio.  On our last trip, I endured updated tales of the Hardy Boys, whose teenaged detectives are a chimeric mix of modern (they have digital media) and retro (they wield authority over adults of lower social rank.)  This time, I'm insisting on a vote, and I've chosen the Pushcart War.  Like Harriet the Spy, it's a book that made me fall in love with NYC as a child.  As a bonus, it's about small businesses fighting back against the machine.
Thick:  And Other Essays. (library) (Bookshop) In the Before Times, I read the essays in Thick piecemeal, on planes and trains, via audio, digital and physical.  Tressie McMillan Cottom's voice is so true that I can hear her in my head.  She says it's my own damn fault I only experienced the essays, and not the whole book.  I look forward to reading it from cover to cover.
---
The thrill is gone
Thrillers have have always been reliable beach fare, though not my fave.  I had to put my foot down.  I stopped reading a recent thriller after the Met Gala scene; the protagonist's job was to hold her boss' purse.
I had flashbacks of every Prestige TV gala and private school fundraiser I vicariously attended while sheltering at home, and thought, no.  Not today.
Not this summer.
---
Newsletters aren't a new thing
Neglected Books is a lovely presence on Twitter.  It's also a blog about notable books that don't get a lot of love.
Neglected Titles from Tillie Olsen's Women's Studies Newsletter Reading Lists highlights Tillie Olsen's 1978 book Silences (library) (Bookshop) (blurbed by Margaret Atwood!) and Olsen's influential reading lists from a women's studies newsletter in the 1970s.
Now, I have to find out everything about this newsletter, and about Tillie Olsen.
---
Readings from summers past
I still can't believe I didn't write a Summer Reading issue in 2019.
I can believe that I didn't write a Summer Reading issue in 2016.
---
Join me
Want your performance reviews to be better this year?
I'm running a cohort for managers like you.  I'm calling it 28 Days Later, because it lasts 28 days.  Also because I might make some zombie jokes that only I will find funny.
It starts August 1, it's Pay What You Wish.  Though I'm a huge PWYW fan, it can be a challenge to set up online without a programmer.  I've found a good enough solution, slightly klugey:  click to sign up, or get more info.
(And if you know of an awesome PWYW solution, I'd love to hear it).
---
Thank you for inviting me to your inbox!
I am still gnawing away at an issue on Competence.  The more I learn about competence, the less competent I feel to opine on it, lol.  Which is apparently a good sign.
In the best of times, my one-person consulting business has uneven income from month to month; this is fairly typical.  2020 featured numerous months where my business income was zero.  Modest cashflow from On Management was mighty:  it meant that I didn't have to remember to transfer money into my business account. Many, many thanks to Supporting Members, who kept my business bank account open last year, and took one low-key stressful thing off my pandemic plate.
Thanks to everyone for reading, telling a friend, or sending me a question, comment or suggestion.  I do like to answer every email, usually within a couple of days.
May you and your loved ones be safe, healthy and free.
Anne Libby
P.S.  Links in this email are not affiliate links.
---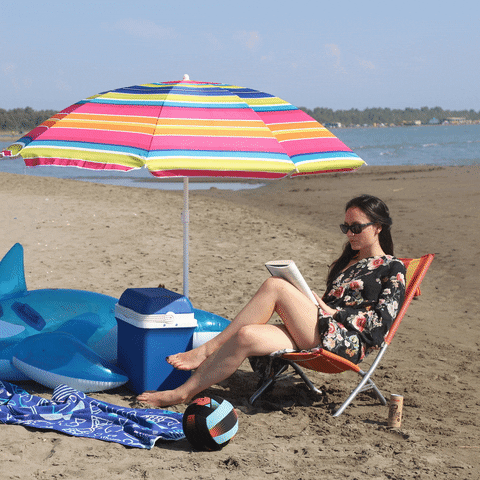 Happy reading