Longtime readers expect to receive a bi-monthlyish newsletter, centered on a management theme of interest to me, and hopefully to you.
A while back, I started sending brief Warm Takes to Supporting Members, aka people who pay to receive On Management.
Starting today, I'll be sending some of the Warm Takes to all subscribers. If receiving extra email from me is problematic, you know what to do.
Thank you for inviting me to your inbox.
---
Someone in my circle emailed me last night.  In an interview process, they had been asked for their "management philosophy." I mean, what does this even mean?
Weirdly, coincidentally, this question relates to what I had planned to write about this morning:  management systems and the questions people ask me about them. Philosophically, systems born of consultants and would-be gurus, like the now-not-so-fashionable holocracy. Prosaically, performance management systems or apps.
The question is usually, "What do you think, Anne? Is it good?"
Some recent conversations have felt frustrating to me: I've been unable to adequately communicate the futility of depending on a system, an app, a book. After one call I thought, "It's like they're looking for a religion."
With religion on my mind, I came across Samin Nosrat's "A Gazapacho Recipe to Follow — Then Discard." It's an essay on the utility, and limitation, of recipes.
Nosrat's early mentors encouraged her to read classic recipes, and cook them. Then, they trained and coached her to abandon the recipes — though not what she had learned from them — in favor of her senses.
When people ask me what I think about any so-called management innovation, I've learned to ask, "What do you wish to transform?" When we get to an answer, it's not something that can be solved by an app. Or by introducing an unproven management system an organization.
No matter what you wish to transform, there's no management religion. No organizational enlightenment.
At best, you may find some recipes. For the basics. Like setting goals, structuring feedback, onboarding, and so forth.
After learning the basics, you must make them work in the real world, and in your own voice.
There is no recipe for talking with someone who's wearing a smelly shirt. Or for advocating for someone who should be promoted, or someone who has been harassed.
"These days I teach people how to cook the way I do — guided by flavor.  I try to teach them that the most well-written recipe for, say, gazpacho can never take into account the ways in which a tomato that's lapped each morning and evening by coastal fog will taste completely different from one grown in a hot, inland valley."

Samin Nosrat, "A Gazapacho Recipe to Follow — Then Discard."
The basics offer a bit of What, and a pinch of How. Then, you must use your senses.
When giving feedback to someone, do they look like they're going to cry? Or, maybe, are they crying? Is it a good idea to say the next thing you had planned — or should you change your plan?  How?
Your senses will be honed via practice. But it's invaluable to be able to process your experience in proximity to mentors. I'm listening Nosrat's audioboook Salt, Fat, Acid, Heat (library) (Bookshop.org) which begins with her description of the hundreds and hundreds of hours she has spent sitting alongside experts in her field.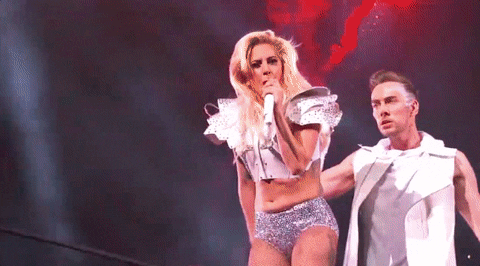 In the meantime, I soaked a bunch of pinto beans last night, per Nosrat's recipe for olive oil refried beans. They're simmering on my stove right now, still not quite done.
The house smells delicious.
---
The Kate Lebo quote at the top of the newsletter also came to me via Samin Nosrat, in her last NY Times article. I eagerly await Lebo's upcoming book.
And disclaimer, my Warm Takes are more casual than the ordinary newsletter. My goal is to write them while still drinking coffee on Sunday mornings. Or, maybe making beans. They're often about ideas that I'll come back to in the newsletter. There may be typos and loose thoughts, which I may fix later, on the internet.
Thank you for your attention and consideration. May you and your loved ones be safe, healthy and free.
Anne Libby
P.S.  Here's the archive, in case you missed anything.
---