😷
I unmasked this formerly-subscriber-only post on April 23, 2023. Hopefully a) there are no broken links; and b) none of my nieces and nephews want to attend my bschool alma mater lol.
About 10 years ago I was part of a group of women who invested some of our extracurricular time to build community with/for alumnae of our business school.
One unpleasant takeaway:   forces in our broad alumni community openly opposed women creating space to discuss career challenges.
Bizarrely, actions and inactions by players in the school's administrative apparatus demonstrated similar dynamics and outcomes.
Legacy infrastructure around the community involved events and happy hours run by alumni clubs in major cities.  Women who to sought create career events for alumnae in these clubs frequently reported receiving pushback.
Such events might even be illegal, some were told.
In this 21st Century, women in a northeastern city were "allowed" to produce events, provided they were willing to include a disclaimer that men would be welcome.
The results were, erm.

Therefore, I looked askance at one suggestion in a Harvard Business Review article, How to Be a Better Ally to Your Black Colleagues by Wharton's Stephanie Creary.
"Instead of dampening your Black colleagues' voices and experiences, you can look for opportunities to listen to and learn about their experiences at work. Participating in company-sponsored town halls focused on race in the workplace is one good option. Attending your company's employee resource group (ERG) meetings for Black employees is another." (emphasis mine)
Hundreds of women attended the four national alumnae conferences that our scrappy group of volunteers funded, programmed, publicized, and operated.
Informal sponsors on campus helped us to to rent space at the school. (Yes, we had to pay, and it was not a 3-figure number.) In later years, the powers-that-be gave us some email and admin support, but I was overall underwhelmed by the level of institutional support we received.
Given the school's seeming indifference to our efforts, I walked into the venue in year 4 and was not stoked to see an administrator — uninvited, male — sitting at a table.
Not only was he drinking coffee we had paid for. He didn't say hello or introduce himself to any of the women running the event. (He did leave before the program started.)
So fwiw, my advice about engaging with Employee Resource Groups that aren't meant for you?
Before showing up at a meeting, maybe reach out to ERG leaders first.  Ask how you can support the group's mission.
Earn an invitation.
Creary's article at Knowledge@Wharton, How to Begin Talking About Race in the Workplace seems more subtle, nuanced and practical than the HBR piece.
(Very hot take:  this makes me wonder about HBR's editorial process.)
"…this movement toward mass public corporate declarations to tackle racism is new. One commitment that many companies have made is to convene employees via town hall meetings to discuss race in the workplace….To date, I have participated in several of these, and what generally takes place is the following: a CEO declaring an anti-racism agenda followed by structured dialogue among black, brown, and white executives and managers about their experiences working in the company. In a non-virtual world, structured small breakout meetings facilitated by internal or external diversity experts typically follow these panel discussions."
Structured dialogue, facilitated by experts. I'd go with that.
And as for our women's conferences? After hundreds of volunteer hours and 4 conferences, the school offered to take them on. They ran the fifth conference.
There was no 6th conference.
---
Today's Warm Take happened between drinking my Sunday morning coffee and helping my dad clean out his garage.  Please forgive typos and incomplete thoughts.
Please send me a note with your have questions, comments, thoughts, ideas, suggestions or feedback. Especially if my thoughts as a well-meaning white lady have missed any important marks or been even more blundery than I fear they may be.
Stephanie Creary suggests that we "Reduce anxiety by talking about race anyway."
May you and yours be safe, healthy, and free.
---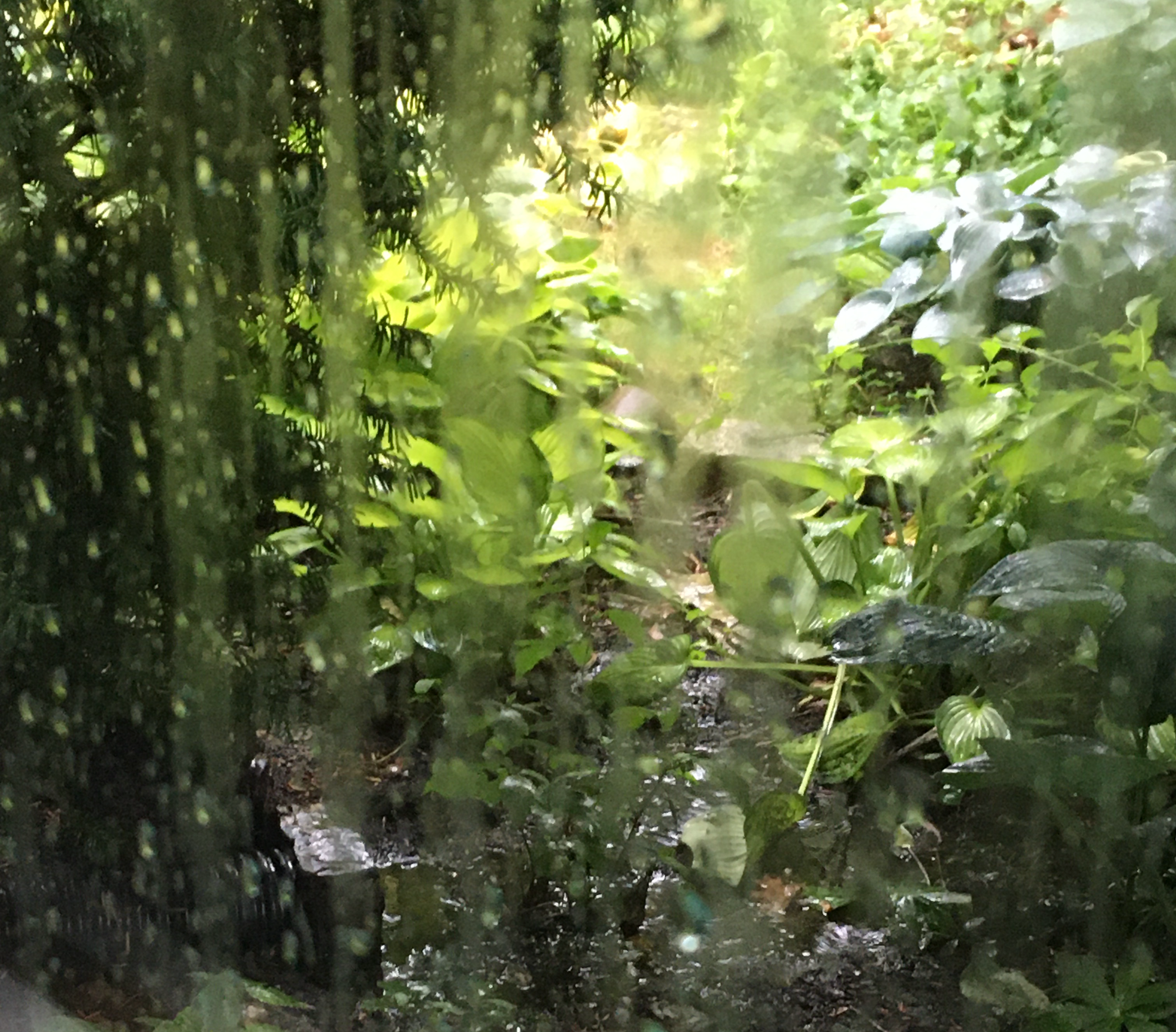 Rainy Sunday, the sun's trying to come out…
---