Warm Take: It's still Groundhog Day
Did anyone else re-watch *Contagion* in an attempt to assert a small measure of control over our current circumstances?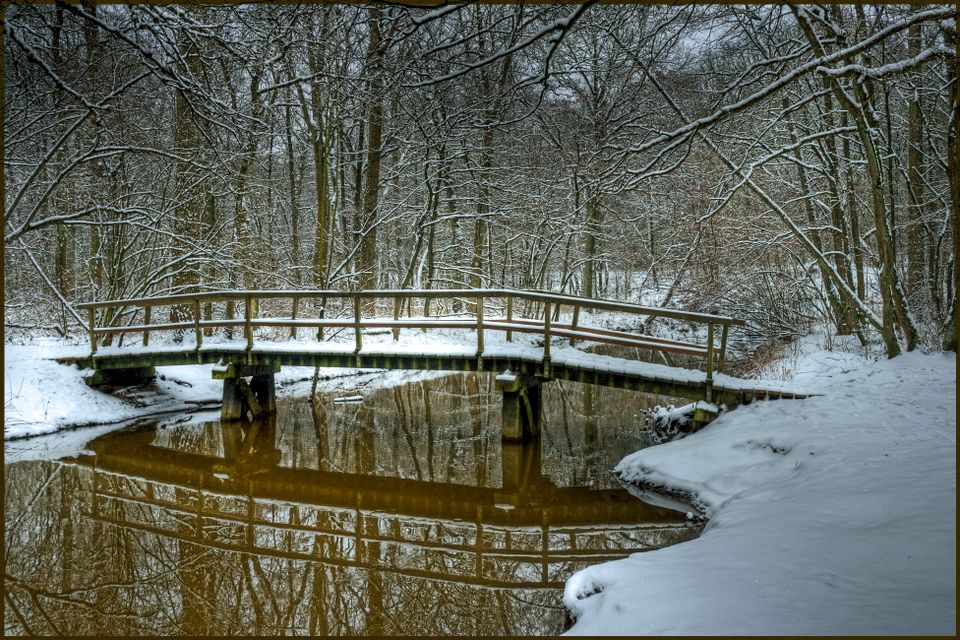 Once again, I made the mistake of looking at my phone today at 6:08am.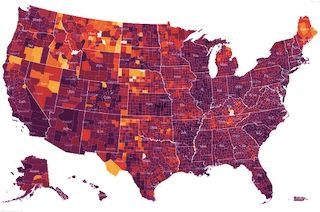 I had already ruled out a "2021 in Review" issue. I wanted to share a round-up of newsletters I've enjoyed, and found useful or meaningful. (Scroll on down for that!)
I also planned to mention your responses to last month's piece on The Great Resignation.
But that map.
Also. Someone close to me whose office is a small hotspot. The family member who remains unvaccinated. The stylist at a friend's hair salon whose 37-year-old-sister, previously healthy, died last week. The weird open spots, again, on grocery store shelves. Kids in school, out of school, sent home sick. The printed-in-a-print-shop signs posted at the gym, saying that it's not okay to abuse staff members for enforcing, or failing to enforce, mask mandates. (Should I even be going to the gym. Again.)
Today, the only story about work, the workplace, and/or people management is Covid.  
So, here's what I'm thinking about. Both because of the map, and in light of personal stories and thoughts some of you shared with me about the so-called "great resignation."
How can organizations make their workplaces feel safe enough for people to be present, especially in the face of changing virus/changing guidance – and that map?  
Who has a full picture of how a remote workplace or team can be functional? I've been wondering about how weak ties operate in professional settings, and how this relates to hiring new employees, especially in organizations that aren't "remote first."
People's home lives matter more than their goals at work do. Can acknowledging this truth be an organization's superpower?
The pandemic has put a spotlight on many broken things that weren't so obvious before. This includes not-competent and not-yet-competent managers: more on this, in depth, next time.
Many of our decisions at work aren't business decisions: they're moral decisions. Our action or inaction can build trust, or tear it down.
---
The newsletter portion of the newsletter
With a couple of exceptions, I've been reading most of these newsletters for a year or many years. Most emails arrive weekly, or more occasionally. In my view, every newsletter on this list has a truthful and positive view of the state of things.
Explorers: super-editors, collage-ists, polymaths, discoverers and uncoverers
Experts: writers, ostensibly, about specific domains, who usually bring more to the table
Commentators: explicators, expounders, expanders, extrapolators who elaborate on the state of (waves hands) things
(*) means that I'm a paying subscriber. (**) indicates a rare affiliate link. The Sample delivers single issues of newsletters to people who might like it, including my newsletter. If you decide to sign up for The Sample using my link, Jacob will forward my newsletter to more readers, which may bring me more subscribers!
---
Welcome to new subscribers!  This is a bit of an unusual issue.  The first part is like one of the monthly-ish Warm Takes that I write while drinking my Sunday morning coffee.  The second part I've been picking away at for a while, and is inspired by several writers who've intentionally used their newsletters to platform the work they appreciate. I'll be back in a couple of weeks with one of my deep dives, finally, on the topic of competence.
This is a free issue of On Management.  Many thanks to everyone who provides financial support to my newsletter.
I appreciate notes I received in response to the last issue.  I still owe one of you a personal response, it has been a week!
To be clear, my beef is that I believe that "The Great Resignation" has been turned into a brand by media entities that want us to share their stuff. It has been duly amplified by platform algorithms that want us scrolling. Time will tell whether it can be backed up with actual data.
But for every person who has been inspired by this crisis to walk away from a terrible work experience or manager, who has found something better, or has resources to take some time to find work with more meaning? On September 11, 2001, I walked uptown with my laptop and a hastily packed bag. So, yes, I see you, and I believe in you and your purpose.
May you and your loved ones be safe, healthy, and free.
---