I'm grateful you're here.  If you're a new reader, welcome!  And many thanks to people who support my newsletter financially.
Each issue of On Management orbits a theme.  Each short P.S. edition (like this one) offers a few (more) good things I've found to read, watch, or hear about my last issue's theme.  

On Management #39 was Are norms really normal?
Thank you for inviting me to your in-box.
---
Dateline:  Now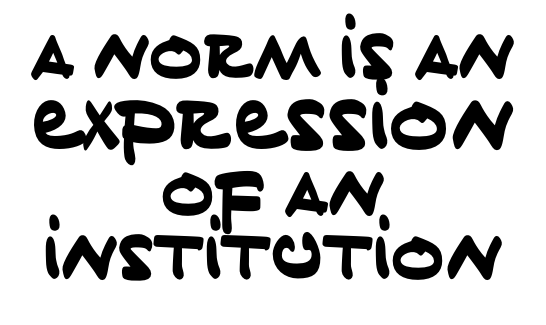 ---
If you like my newsletter, I'd love for you to use this new Substack button!
Share Anne Libby On Management
Big thanks to readers who shared On Management in your Slacks, FB groups and other online spaces where people talk about the workplace.
---
Links
I endorse The Costs of Code-Switching, and Why so Many Organizations Stay White in Harvard Business Review's 5-part series, "Advancing Black Leaders," and must dive into the entire series. (h/t Yvahn Martin, who hosts one of my favorite Twitter feeds.)

Soonish, I'll say more about "OK Boomer."

Let's be honest, though — how many boomers do you really work with? Older Workers Have a Big Secret: Their Age, by Carol Hymowitz at The Wall Street Journal. (h/t Marci Alboher).



"Business, for me, isn't just something I do. It's a purpose…This is not a rags-to-riches story. It's a spiritual-evolution story."

Respect for personal boundaries can support healthy norms. Suzy Batiz's Empire of Odor by Carina Chocano raised my hackles.



The mavens at Pop Culture Happy Hour did not like Dolly Parton's America, which I'm enjoying. Next up for me, podcast-wise: Making Beyoncé.
---
I got a note from a reader who had been let go.  While I won't go into their specifics, I want to share some general thoughts about being let go.
Whether laid off, fired, RIF'd:  it may be emotionally tough, and hard to find your ground.
One norm to try to maintain:  when asked to sign an anything, first have it reviewed by an employment attorney.
Of course you don't have an employment attorney.
Your best source:  someone in your circle who has been laid off.  Or, your own attorney, if you have one.
If you don't have a direct connection:
Reach out (quietly) in your alumni network.
If you're part of a community of faith, check in with a leader there.
If your library has rich career offerings, a reference librarian may be able to help you figure out how to connect with local resources.
If you've experienced discrimination, or been sexually harassed, the Times Up Legal Defense Fund may be a good resource.
People in my circle have FREAKED OUT ON ME when I have suggested talking with a lawyer:  "But I don't want to sue!"
No, you probably don't.
Working with an attorney does not mean that you need bring a lawsuit.  An experienced attorney knows the norms — what's legal and what's considered fair — and can help you to navigate unfamiliar territory.
The norms are sometimes, to be clear, not great.  This is my opinion, not legal advice, I'm not a lawyer, and so forth.
When you have questions, please do send me a note!  I always answer my emails.
Thank you so much for reading,  

Anne Libby
ICYMI
Subscribe to the free newsletter
---
P.P.S.  Briefings
Following on the heels of my live-via-Zoom briefing, Manager as Coach,  I scheduled "Performance Review Basics."
It turns out that Monday of US Thanksgiving week was a terrible day for a briefing.
I'll come back to this 2020.  Hit me up if you'd like to be notified about my 2020 briefings.  They cost $8, and supporting members join for free.
Get notification of future briefings
Thanks to those who signed up, and please let me know if you have questions or concerns.
---