A few months ago, cartoon artist Jason Li offered to illustrate my newsletters.  I was super-excited.
Starting today, I'll be experimentally sharing Jason's illustrations in separate post-scripts to the previous email.  I'd love to hear what you think.
---
Hospitality as a Practice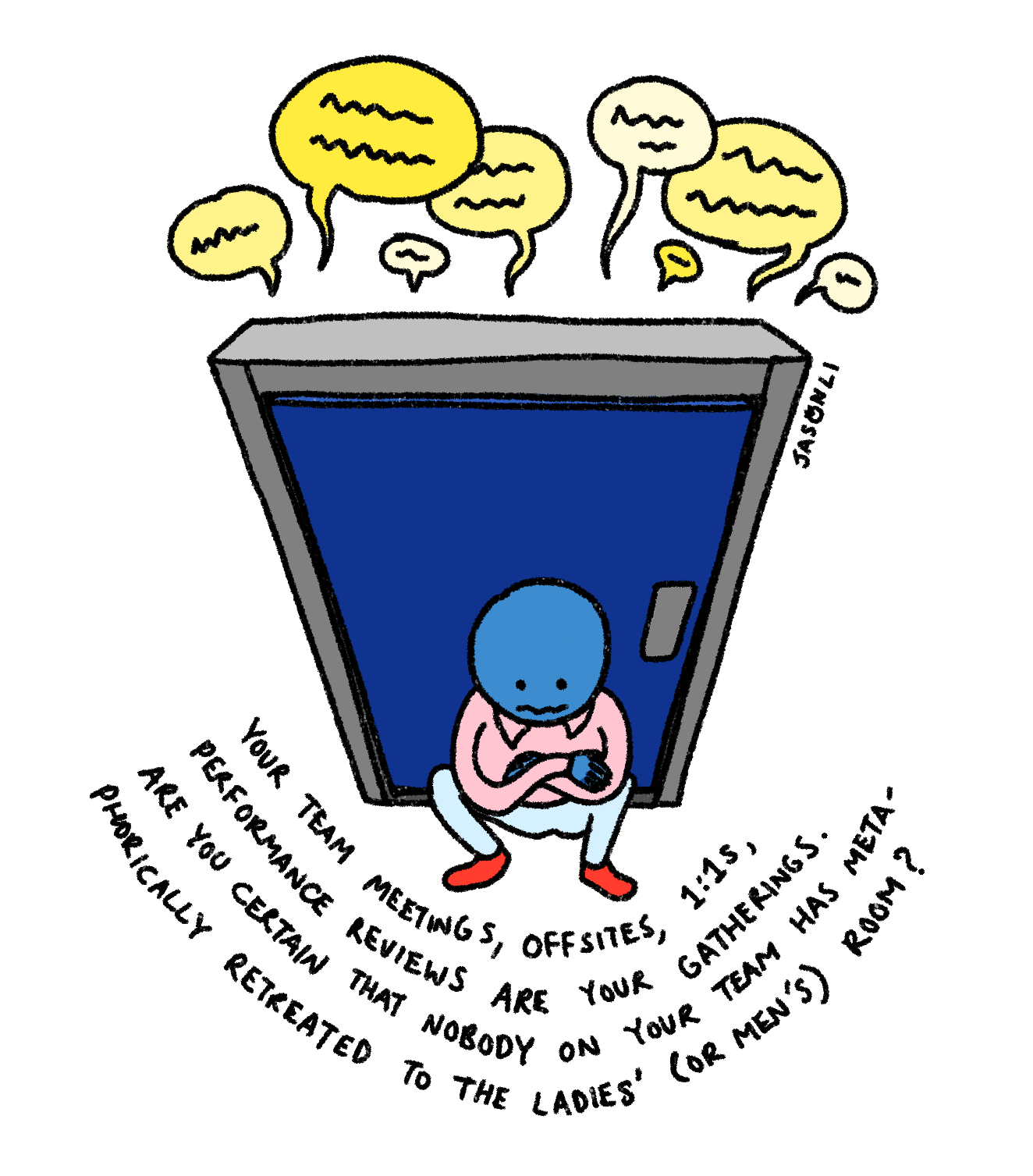 How much do I love Jason's cartoon artistry?  Today's illustration partners a segment on the practice of hospitality in the workplace, in Ask (Better) Questions:  On Management #35.
Jason has contributed his artwork to my newsletter before, most notably in illustration in Team-Building, Workshops, and Offsites:  Oh My!  On Management #17.
---
Supporting Members:  March 28 Office Hours and more…
If you're a supporting member, you may sign up for office hours on March 28 here.  (There's also a link for you to download my manager guides, gratis.)
ICYMI, I Kind of Want A Revolution:  Members Only #9 covered workplace ostracism, by way of my ever-growing dislike for advice columns:
---
Please send me a note if you have thoughts about the extra email — or any suggestions, ideas, or questions about On Management.
Thanks so much for your attention and consideration.  And thank you, Jason Li.
---