I'm continuing my experiment with artist Jason Li:  after I publish a free newsletter, Jason creates an illustration.
Then, I share it in a post-script issue, like this one.
I'd like to extend a warm welcome to new readers.  And gratitude to all:  thank you for inviting me to your in-box.
---
My hypothesis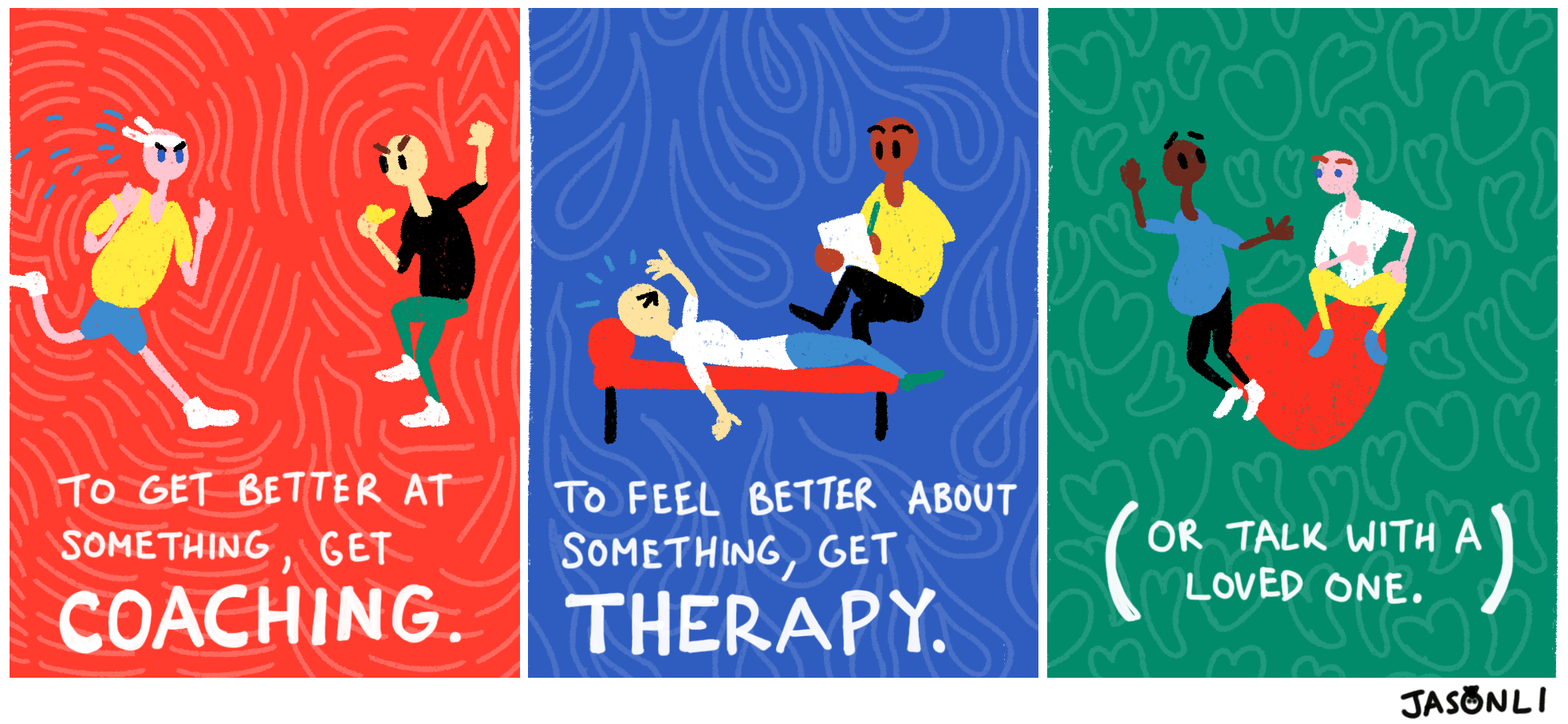 Thank you, Jason for your illustration for Always Be Coaching: On Management #36.
(Yes, some coaches are also therapists.  Best practice:  all parties have perfect clarity — from the outset, and at all times — on whether on whether a paid professional is practicing therapy, or coaching.)
---
Links
In Issue #36, I opined on some of what's at risk when organizations outsource employee coaching to (so-far) unproven platforms.
The Tattle Phone.  Hilarity predictably ensues after This American Life contributor David Kestenbaum persuades parents and teachers at his kid's preschool to let him to install a hotline so that kids can tattle.

Kestenbaum's brief (fun!) piece illustrates what happens when problems are reported to disinterested parties.  

Spoiler alert:  it involves trust.
And, on the Heroine's Journey:
---
I'm super-excited about On Management #37, which goes out in a few weeks.  Working title:  "Minimum Viable Passion."
Thank you so much for reading.
---
ICYMI
---